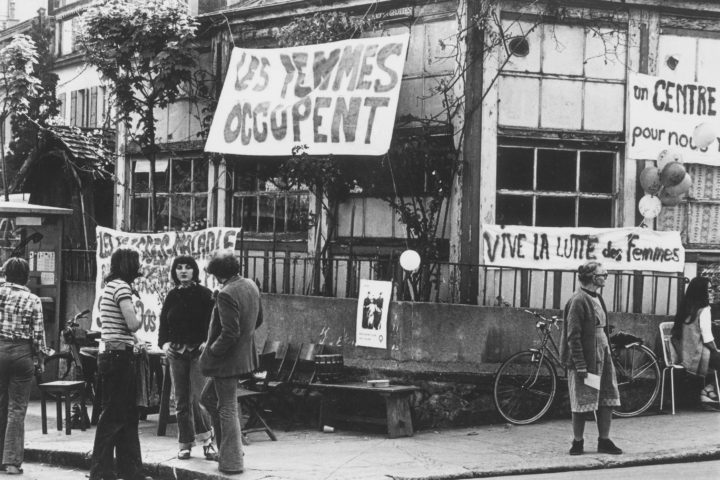 Rosa Brux
West Coast Sisters
---
Facing the segregation that took place at the hands of the American cultural authorities in the 1980s , the collective Group Material chose to use the format of the exhibition as a means of protest. Their exhibitions have brought together a wide range of practices, ethnic groups and sexual orientations, overthrowing art community hierarchies and the domination exercised by a white, male, and heteronormative American culture. Drawing freely from the strategies elaborated by Group Material, Rosa Brux proposes a critical and personal exhibition of the MLF (Women's liberation movement) of Geneva through a corpus of documents preserved essentially at the Archives contestataires.
Through the diversity of its demands and its means of action (self-defense courses, self-help training offering women the possibility of examining their own bodies, remuneration for domestic work, self-management of a place allowing women to discuss freely, free abortion, recognition of the rights of lesbians in all countries, etc.) the WLM (Women's Liberation Movement) of Geneva brought together a multiplicity of reformist and radical groups. Contrary to a hegemonic vision of this movement, the exhibition attempts to present the modes of organization of women united by struggles, feelings, activities that are also conducive to conflicts and even misunderstandings. The
content of the claims remains as present as ever.
As an extension of the exhibition, the space usually dedicated to artists in residence hosts learning workshops open to women that contribute, through the sharing of knowledge, to a form of self-care.
Gathered at its beginnings around a self-managed exhibition space that addressed social and political subjects, Rosa Brux evolved as an autonomous collective. By bringing together groups involved in fields as varied as activism, memory practices and law, Rosa Brux wishes to contribute through its actions to the emergence of transversal movements that experiment with possible alternatives to institutional criticism.