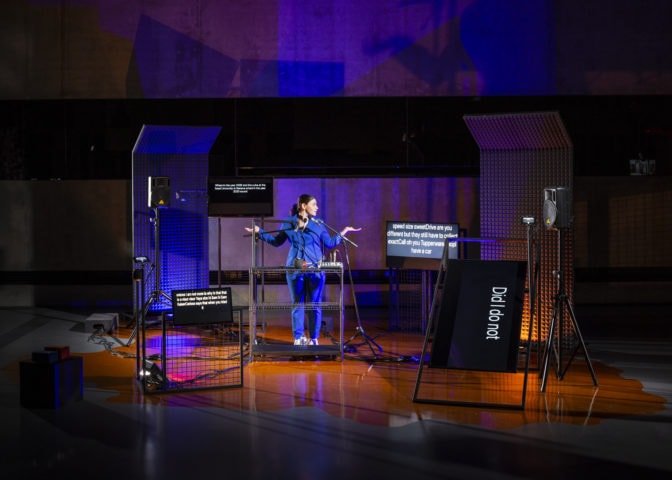 Jessica-Maria Nassif
(Re)mix, (Re)match and (Re)start From Scratch
---
On the occasion of the Bourses de la Ville de Genève 2021, artist Jessica-Maria Nassif activates her piece in a performance titled (Re)mix, (Re)match and (Re)start From Scratch.
As we become increasingly connected, Jessica-Maria Nassif questions the inevitable use of audio surveillance in our smart technological tools. Still overlooked, audio surveillance is as much of a threat as visual or data surveillance. Surrounded by microphones in our daily lives, our conversations and voices are analyzed and archived.
In this creation, the artist envisions a world where human beings are more and more dependent on new technologies and where every word spoken carries consequences… A disconcerting performance that aims to make the public aware of this invisible and growing threat.
Dates of the performances
Tuesday, September 7th, 20.00
Saturday 18 September, 3.30 pm
Sunday October 10th, 3.30 pm
Access to the Center will only be authorized upon presentation of the COVID health certificate. Seating is limited and will be allocated to the public on a first-come, first-served basis.