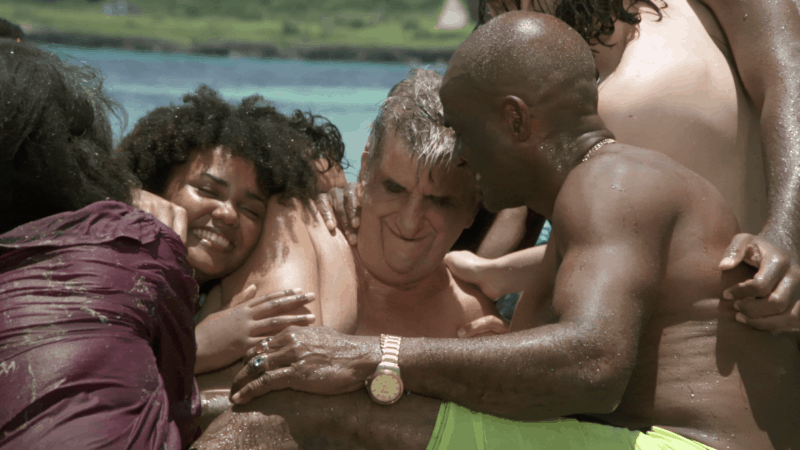 Alexa Karolinski & Ingo Niermann
Oceano de amor
Army of Love
---
Parallel to Hannah Weinberger's solo exhibition we didn't want to leave, the Centre d'Art Contemporain Genève presents the film Oceano de Amor (HD, 95 min, 2019) by Alexa Karolinski and Ingo Niermann, for which Hannah Weinberger created an exclusive sound piece. This docu-fiction produced in Cuba portrays ten volunteer members of the Army carrying out daily routines while answering questions about love and labour. Here, in one of the few remaining socialist countries, the members of the Army of Love describe an automated future in which distributing love will be the only form of work. Together they imagine a society in which everyone can give and receive love according to their needs, regardless of whether their bodies conform to orthodox canons of desirability and beauty.
Supported by Robot Love, a project of the Niet Normaal Foundation; Castello di Rivoli – Museo d'Arte Contemporanea; Museo Nacional de Bellas Artes de Cuba; Fachausschuss Film und Medienkunst Basel-Stadt / Basel-Landschaft.
Army of Love (HD, 40 min, 2016), a second film by Alexa Karolinski and Ingo Niermann, will be screened alongside Oceano de Amor. This acclaimed film, commissioned and co-produced by the 9th Berlin Biennale for Contemporary Art, investigates how romantic love is nowadays saturated with commodification. The socialistic premise behind "free love" crumbles when desiring competition gets in the way, and in the age of hook-up apps, the possibility of free sex represents the liberalization, not the liberation, of love. Army of Love introduces a propositional regiment of soldiers diverse in age and appearance and tasked with solving the persistent social malaise of dire loneliness.
Commissioned and co-produced by the 9th Berlin Biennale for Contemporary Art With additional support by Wiesbaden Biennale and Centre de Cultura Contemporània de Barcelona.